Being a tropical country, India has an extreme type of climate! Summers are really long, hot and full of humidity hence, with the onset of winters people here sigh with a relief.
As the winter breeze passes the doors, not so long after the whole country becomes its dominion. The whole country grows into a pleasant site to attract more tourists around the globe.
Below, AirfareGoose is helping you to pick the best places in India to fly over and have a blast this new year!
So, if you feel intrigued then book cheap flight tickets to India and let yourself swoop in the cold-white beauty of India.
Take a look!
Gulmarg
Gulmarg offers you a great opportunity to experience that total enchanting traveling experience. From living in a wooden hut in a snowy horizon to all kinds of adventure sports, this place offers you all. Gulmarg is one of the best places to make your new year wonderful with so many picturesque views and adventures.
Snowfall Time in Gulmarg
It starts in the month of December and till the mid of February. So, the season is already on! What are you waiting for? Just make your cheap flights tickets to India bookings now via AirfareGoose.  
 What You Can Do?
Gulmarg is famous as skiing Capital of India so, obviously skiing is a must. Also, you can take a ride on Gondola cable car. Other major attractions which you can see here are- Baba Reshi Shrine, St. Mary's Church, the Alpather Lake, Maharani temple and Khilanmarg.
Manali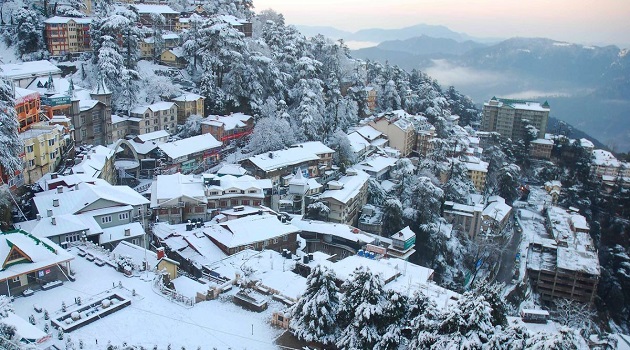 Being one of the most visited tourist places all around the year, it is the safest option to spend your new year. As the winter commences, this place turns into a white heaven opening many options for site seeing and adventure sports.
Snowfall Time in Manali
Starting in December, snowfall here lasts till the end of January. This place has seen its first snowfall of the 2018's winters.
What you can do?
Skiing, Trekking to Bhrigu Lake, visiting old Manali town, Hampta Pass Hidimba Devi Temple & Manu temple. Jogini falls are also worth seeing.
Triund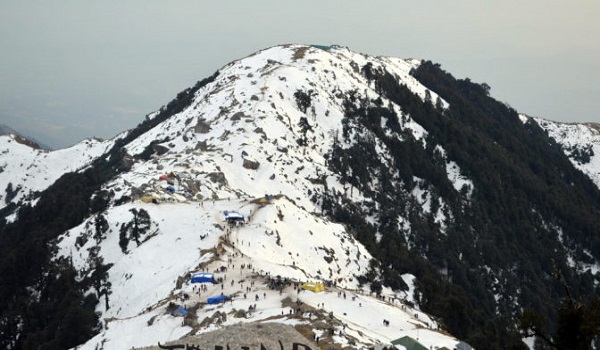 If you have a flair for trekking and snowcapped lures you enough to climb on the top of it then, Triund is definitely the place for you!
The challenging trek to Laka glacier and ethereal view of another hill station- Dharamsala will leave you gasped.
Snowfall Time in Triund?
By the end of December, snow starts falling here and continues till February.
What you can do?
Other major attractions around the site are Dalai Lama temple, McLeodganj , Bhagsunag Falls and Dharamkot village.
Ladakh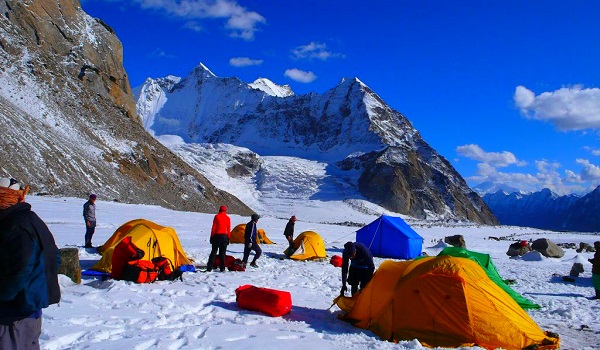 Ladakh is more than a winter wonderland, it is a hub for adventurers. When this place has its first rainfall, even the bikers from all over India ride to this place on their bikes. It is said that bike rides here are really fun. Also, there are lot of attractions which allure tourists from all over the world.
Snowfall time in Ladakh?
This place experiences the longest tenure of snowfall i.e starting in November till March.
What you can do?
The must-try Leh-Ladakh bike trip, exploration of Nubra Valley, Khardung La, Chang La Pass and Pangong Tso Lake.
Narkanda
Being the Queen of hill-stations neighbor, Narkanda is definitely a must-visit place. Reaching to a destination which is very high from the sea level is sort of tough, but this place is easily accessible. The snow-covered meadows, thick forests and lots of landscapes, this place should definitely on your list this new year.
Snowfall time in Narkanda?
The most appropriate time to realize what the real beauty of snow is December till February.
What can you do?
Site-seeing is the major attraction here like- Jalori Pass, trek to Hatu Peak, skiing Tannu Jubbar Lake.
The above mentioned are 5 places which can entice you to spend your new year in India. If they do then, book cheap flight tickets to India via AirfareGoose and dive in the white deserts of India.