Cheap Flights from Las Vegas to India
Are you heading outside of Las Vegas to India? If so, then, experience a beautiful trip to India with AirfareGoose and get a chance to avail the latest deals on flight bookings. Enjoy the beauty of hills and relish the foods of different states in India. We are your one-stop portal for fulfilling all your requirements. Look no further and book cheap flights from Las Vegas to India with us.
Here you can get everything within your budget. From searching the best flights to booking reasonable air-tickets, you will have a time-saving experience with us. We offer our customers to choose from a wide range of exotic locations to fulfill their wanderlust. Whether you want to start your trip from the amazing beaches, Goa to the historical land, New Delhi, you can wisely make your decisions with us.
The choice is yours! Take full advantage of our pocket-friendly services and book flights with confidence.
Las Vegas To Ahmedabad
Las Vegas To Amritsar
Las Vegas To Bangalore
Las Vegas To Chennai
Las Vegas To Cochin
Las Vegas To Delhi
Las Vegas To Goa
Las Vegas To Hyderabad
Las Vegas To Jaipur
Las Vegas To Kolkata
Las Vegas To Mumbai
Las Vegas To Trivandrum
Las Vegas To Pune
Las Vegas To Ahmedabad
| Origin & Destination | Airline | Lowest Distance |
| --- | --- | --- |
| Las Vegas To Ahmedabad | United Airlines | $700* |
| Las Vegas To Ahmedabad | Lufthansa | $725* |
| Las Vegas To Ahmedabad | Air India | $715* |
| Las Vegas To Ahmedabad | British Airways | $780* |
| Las Vegas To Ahmedabad | KLM Royal Dutch Airlines | $799* |
| Las Vegas To Ahmedabad | Jet Airways | $764* |
Las Vegas To Amritsar
| Origin & Destination | Airline | Lowest Distance |
| --- | --- | --- |
| Las Vegas To Amritsar | United Airlines | $850* |
| Las Vegas To Amritsar | Lufthansa | $899* |
| Las Vegas To Amritsar | Air India | $830* |
| Las Vegas To Amritsar | British Airways | $860* |
| Las Vegas To Amritsar | KLM Royal Dutch Airlines | $872* |
| Las Vegas To Amritsar | Jet Airways | $879* |
Las Vegas To Bangalore
| Origin & Destination | Airline | Lowest Distance |
| --- | --- | --- |
| Las Vegas To Bangalore | United Airlines | $825* |
| Las Vegas To Bangalore | Lufthansa | $750* |
| Las Vegas To Bangalore | Air India | $810* |
| Las Vegas To Bangalore | British Airways | $835* |
| Las Vegas To Bangalore | KLM Royal Dutch Airlines | $859* |
| Las Vegas To Bangalore | Jet Airways | $869* |
Las Vegas To Chennai
| Origin & Destination | Airline | Lowest Distance |
| --- | --- | --- |
| Las Vegas To Chennai | United Airlines | $720* |
| Las Vegas To Chennai | Lufthansa | $705* |
| Las Vegas To Chennai | Air India | $740* |
| Las Vegas To Chennai | British Airways | $739* |
| Las Vegas To Chennai | KLM Royal Dutch Airlines | $719 |
| Las Vegas To Chennai | Jet Airways | $737* |
Las Vegas To Cochin
| Origin & Destination | Airline | Lowest Distance |
| --- | --- | --- |
| Las Vegas To Cochin | United Airlines | $865* |
| Las Vegas To Cochin | Lufthansa | $812* |
| Las Vegas To Cochin | Air India | $755* |
| Las Vegas To Cochin | British Airways | $800* |
| Las Vegas To Cochin | KLM Royal Dutch Airlines | $810* |
| Las Vegas To Cochin | Jet Airways | $799* |
Las Vegas To Delhi
| Origin & Destination | Airline | Lowest Distance |
| --- | --- | --- |
| Las Vegas To Delhi | United Airlines | $829* |
| Las Vegas To Delhi | Lufthansa | $799* |
| Las Vegas To Delhi | Air India | $725* |
| Las Vegas To Delhi | British Airways | $786* |
| Las Vegas To Delhi | KLM Royal Dutch Airlines | $796* |
| Las Vegas To Delhi | Jet Airways | $813* |
Las Vegas To Goa
| Origin & Destination | Airline | Lowest Distance |
| --- | --- | --- |
| Las Vegas To Goa | United Airlines | $799* |
| Las Vegas To Goa | Lufthansa | $725* |
| Las Vegas To Goa | Air India | $819* |
| Las Vegas To Goa | British Airways | $810* |
| Las Vegas To Goa | KLM Royal Dutch Airlines | $815* |
| Las Vegas To Goa | Jet Airways | $799* |
Las Vegas To Hyderabad
| Origin & Destination | Airline | Lowest Distance |
| --- | --- | --- |
| Las Vegas To Hyderabad | United Airlines | $823* |
| Las Vegas To Hyderabad | Lufthansa | $746* |
| Las Vegas To Hyderabad | Air India | $741* |
| Las Vegas To Hyderabad | British Airways | $743* |
| Las Vegas To Hyderabad | KLM Royal Dutch Airlines | $756* |
| Las Vegas To Hyderabad | Jet Airways | $748* |
Las Vegas To Jaipur
| Origin & Destination | Airline | Lowest Distance |
| --- | --- | --- |
| Las Vegas To Jaipur | United Airlines | $805* |
| Las Vegas To Jaipur | Lufthansa | $820* |
| Las Vegas To Jaipur | Air India | $845* |
| Las Vegas To Jaipur | British Airways | $850* |
| Las Vegas To Jaipur | KLM Royal Dutch Airlines | $829* |
| Las Vegas To Jaipur | Jet Airways | $811* |
Las Vegas To Kolkata
| Origin & Destination | Airline | Lowest Distance |
| --- | --- | --- |
| Las Vegas To Kolkata | United Airlines | $702* |
| Las Vegas To Kolkata | Lufthansa | $708* |
| Las Vegas To Kolkata | Air India | $712* |
| Las Vegas To Kolkata | British Airways | $723* |
| Las Vegas To Kolkata | KLM Royal Dutch Airlines | $717* |
| Las Vegas To Kolkata | Jet Airways | $778* |
Las Vegas To Mumbai
| Origin & Destination | Airline | Lowest Distance |
| --- | --- | --- |
| Las Vegas To Mumbai | United Airlines | $730* |
| Las Vegas To Mumbai | Lufthansa | $728* |
| Las Vegas To Mumbai | Air India | $715* |
| Las Vegas To Mumbai | British Airways | $718* |
| Las Vegas To Mumbai | KLM Royal Dutch Airlines | $723* |
| Las Vegas To Mumbai | Jet Airways | $720* |
Las Vegas To Trivandrum
| Origin & Destination | Airline | Lowest Distance |
| --- | --- | --- |
| Las Vegas To Trivandrum | United Airlines | $791* |
| Las Vegas To Trivandrum | Lufthansa | $778* |
| Las Vegas To Trivandrum | Air India | $785* |
| Las Vegas To Trivandrum | British Airways | $780* |
| Las Vegas To Trivandrum | KLM Royal Dutch Airlines | $787* |
| Las Vegas To Trivandrum | Jet Airways | $795* |
Las Vegas To Pune
| Origin & Destination | Airline | Lowest Distance |
| --- | --- | --- |
| Las Vegas To Pune | United Airlines | $842* |
| Las Vegas To Pune | Lufthansa | $854* |
| Las Vegas To Pune | Air India | $848* |
| Las Vegas To Pune | British Airways | $850* |
| Las Vegas To Pune | KLM Royal Dutch Airlines | $810* |
| Las Vegas To Pune | Jet Airways | 829* |
YOU MIGHT ALSO LIKE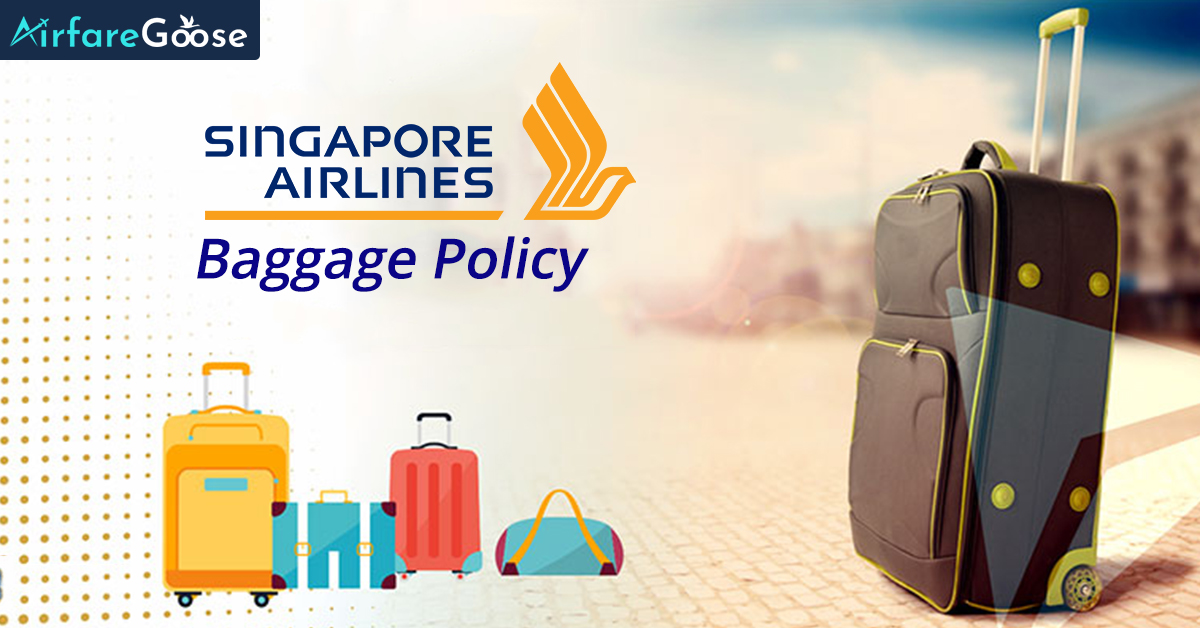 Dec 26, 2019