Stay in Mumbai! 9 Luxurious Hotels Offering Spectacular Facilities!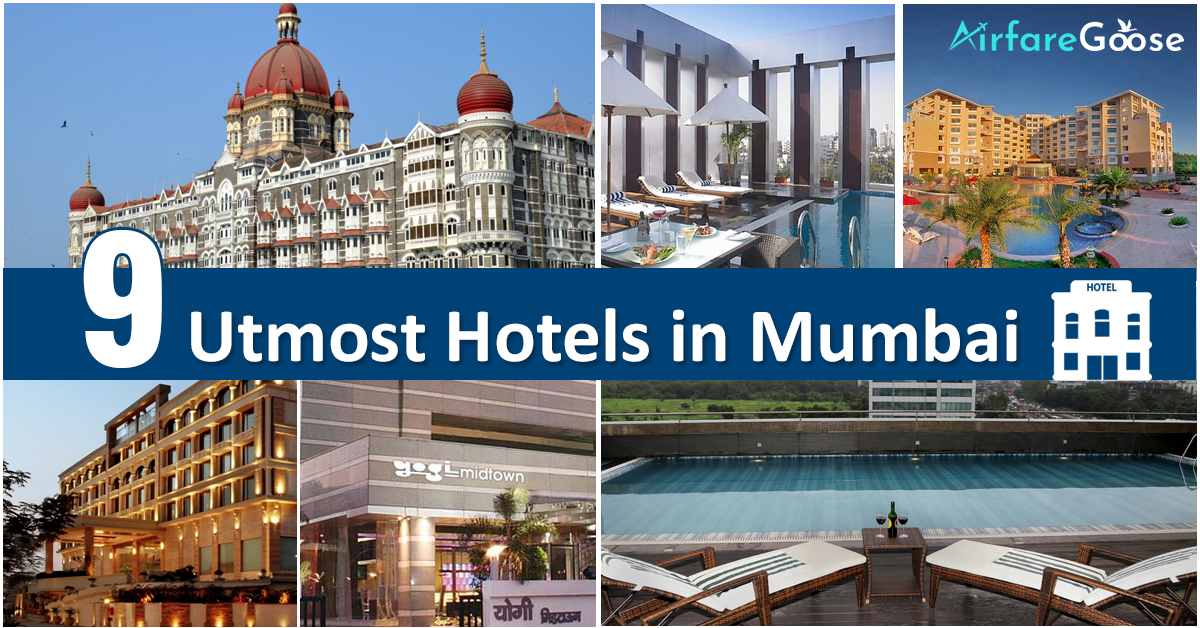 Known as the city of dreams, Mumbai is a financial center of India, which is a magnificent metropolis, a place of night lights, skyscrapers. The excited Indian citizens and tourists from all over the world come here to get a delightful experience through street food, music events, cultural programs, and Bollywood shooting. Moreover, the city is considered as the beating heart of India. Also, one can easily explore this beautiful city of India by booking flights from Melbourne to Mumbai at cost-effective prices!!!
The city is full-fledged with dreamers and hardworking laborers, exotic wildlife, artists, and millionaires. It comprises of the most demanding film industry of India, the largest slum area of Asia, the urban largest tropical forest, and the expensive houses of the world. Being the financial powerhouse, fashion hub, and religious spot of India, the city surely has something for everyone.
Here are 9 hand-picked best hotels in Mumbai where one can have a comfortable and pleasing stay!!!
The Taj Mahal Palace
Established in 1903, the prestigious Taj Mahal Palace is located in front of the Palace Gateway in India, with views of the Arabian Sea. Spread over 2.6 acres, this grand hotel offers 10 Indian restaurants and traditional Indian treatments at Jiva Spa. Guests get spoilt in the choices of the food – Morimoto is the new Japanese dish in the famous Wasabi while the other main highlights include the poolside Aquarius lounge and the Golden Dragon Chinese Restaurant. The special private dining experience can be staged at Chef Studios. Fashionably designed by taking consideration of Indian architecture and decor, the rooms of Palace offer wonderful city views, pool sights, or sea glimpses. Each room has a well-stocked minibar, 32-inch flat-screen TV, an exquisite bathroom, and free WiFi. A 24-hour Butler service is offered to guests. Guests can also take benefits of Yacht service by giving additional cost. Moreover, guests can pamper themselves with a great treat in the Taj Salon, and do some shopping at Louis Vuitton, Stephano Ricci, and Dior.
Royal Tulip
Situated one hour away from Chhatrapati Shivaji International Airport, this luxurious hotel is located in Kharghar Business Center. A hotel is a perfect place for travelers and business conferences. This hotel provides three types of rooms to their guests that depend on their choices and availability of the rooms and they are presidential suites, superior rooms, and premium rooms. There is an exclusive arrangement of Jacuzzi tubs and rain showers in the bath area of Presidential Suite, which is perfect for relaxing after a busy day. For important celebrations, the hotel has a special lounge bar, top-level banquet amenities, and 2-in-house restaurants for their guests. In any case, if travelers want to connect to Delhi before going to Mumbai, they can easily book their flights from Sydney to Delhi at cheap prices!!!
Fortune Select Exotica
This luxurious hotel provides modern amenities, which combines warmth with traditional Indian hospitality for its leisure guests. Fortune Select Exotica is situated between Vashi's bustling city, and it takes less than an hour from Chhatrapati Shivaji International Airport while connecting to commercial centers and major corporate hubs. This elegant residence has 85 rooms that are divided into three categories on the basis of their facilities and design, which are Deluxe Suites, Club Rooms, Club Exotica Rooms, and Standard Rooms. All the rooms are luxuriously designed with modern amenities. It gives a glimpse of the 5th largest banquet spot of the city. Travelers can get a delightful experience with international dishes at Zodiac, the fine dining restaurant or keep a comfortable evening at Nostradamus Lounge and bar.
Country Inn & Suites by Radisson
Designed for both business and leisure travel, Country Inn & Suites by Radisson is ideally situated in Millennium Business Park. Here, guests can start their day with a nutritious and mouthwatering breakfast at in-house Mosaic Global Cuisine restaurant. Guests can spend their best time in pampering themselves by taking a relaxing spa or swimming in the pool. Fully furnished equipped workplaces and free Wi-Fi are available in the business center if the guests want to prepare their important business projects. Guests can also work in their own rooms in order to maintain their privacy. It is approximately 45 minutes away from Mumbai Airport.
Royal Orchid Central Grazia
Being a convenient spot for transit passengers, the Royal Orchid Central Grazie is near to the Central Business District, which is one of the important business centers. In addition to prodigious services and free Wi-Fi, other valuable services are also offered here according to the services that are needed by their guests. A fitness center and a rooftop pool are also available on their site, where guests can enjoy and relax. This astonishing hotel is about one hour away from Chhatrapati Shivaji International Airport. One can easily look for Australia to India flights and book them from renowned online portal!!!
Hotel Yogi Midtown
Hotel Yogi Midtown is one hour's drive from Mumbai Airport, which provides various luxuries facilities to their leisure and business travelers in order to provide a wonderful experience to them. Established at the Belapur Road, Guests don't need to waste their precious time in traveling as it is only a 5-minute drive from the main corporate hub and the Inorbit Mall of Navi Mumbai. The hotel has 65 rooms with grand amenities such as mini bar, Wi-Fi, LCD TVs, tea and coffee-makers, and more, and offers a comfortable stay to their travelers. An array of fine dining is available at the two in-house diners. This vibrant hotel provides a rooftop swimming pool and gym to its customers in which they can spend a good time in pampering themselves during the whole day.
Residency Hotel
Built in the center of Mumbai, the fort of Residency Hotel is 100 meters from Chhatrapati Shivaji Terminus, which is the UNESCO World Heritage Site. The hotel has 24-hour room service and a flat-screen TV, featuring in their comfortable rooms. Apart from this, it provides a concierge desk that has a ticket service and a restaurant for its guests. This hotel is about 24 km away from Chhatrapati Shivaji International Airport. Transports can be arranged with additional charges. The Hotel Residency rooms are air-conditioned, have ironing facilities, and private bathrooms. All the rooms are equipped with a tea or coffee makers, safety deposit box, and a mini-fridge. The hotel has 24-hour front desk, free internet stations at the lobby, and business center. It also offers Laundry and ironing facilities to its guests. The hotel features a daily buffet that includes European and Indian cuisines at the Spice Lounge and Cafe.
Sea Shore Hotel
This place is actually making an effort, in which there are small but immaculate and clean rooms, stylishly designed like a railway-carriage-style corridor. All the rooms are equipped with flat-screen TVs. Some of the rooms have views of the harbor.. Here, well-cleaned modern communal bathrooms are available for tourists. There is a free Wi-Fi facility in some of its room and in the reception.
Juhu Residency Boutique Hotel
Juhu Residency Boutique Hotel is situated 700 meters away from Prithvi Theatre and offers accommodation along with free Wi-Fi facility to its guest. Located in Juhu district, this hotel is about 1.1 km away from Juhu Beach. Each room comes with a flat-screen TV, a private bathroom that has a hairdryer and free toiletries, and a seating area, which is very comfortable. Guests are offered with delicious and healthy buffet breakfast daily at their area. The hotel also has a business center and the bar for their guests in which they can have their own time. The hotel staff has fluent skills in both English and Hindi languages, which make communication easier with their guests, and make them, feel comfortable. ISKCON is steps away by 1.5 km from Juhu Residency Boutique, and the Pali Hill is only 6 km far away. Chhatrapati Shivaji International Mumbai is the nearest airport and is 8 km away from the hotel.
A stay to all these vibrant hotels of Mumbai would definitely immerse travelers into a dream world, bring lots of excitement, and give amazing new experiences. To make it more convenient, avail best deals and offers on booking flights from Melbourne to Mumbai from our site!!!
YOU MIGHT ALSO LIKE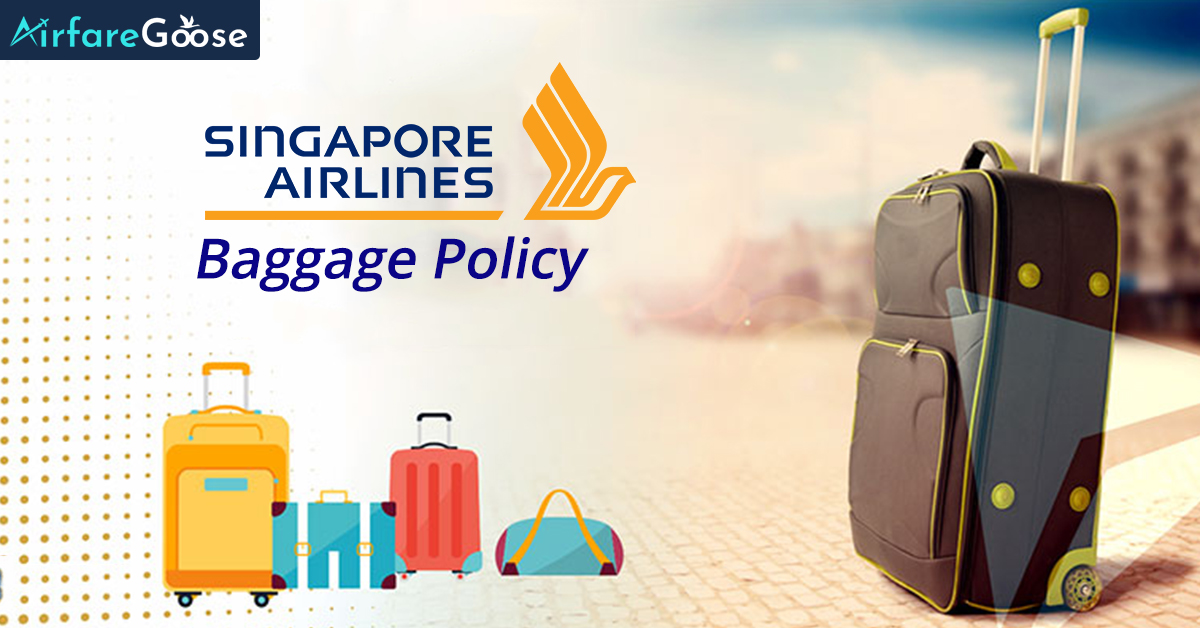 Dec 26, 2019