Are you ready to sail away from environmental and mental pollution?
Today's fast-paced life can leave you distressed. However, it is only natural that you de-stress. And, there's nothing better than taking a break.
Traveling not only helps you invigorate but also boosts your motivation. Therefore, it enables you to regain energy to conquer the daily struggles of life.
But, the question remains…
Is there a perfect destination to unclog your mind? Well, the answer varies depending on person to person. However, India is one such place that can satiate your thirst to unwind in many different ways.
Here are 6 Serene Indian Travel Destinations for you:
1.Lansdowne, Uttarakhand
A touch of nature will set you free…
The northern region of India is blessed with natural beauty, and the state of Uttarakhand is one of them. The quaint city of Lansdowne teleports you to a happy place, tucked away from all the hustle-bustle.
Lansdowne has an elevation of 1728 m. Also, the place is encircled with snowy peaks and lush greenery. The city is composed of landmarks and buildings of the colonial era.
However, don't forget to visit the Tip N Top, Bhulla Lake, St. John's Church, Travel Café, and Darwan Singh Regimental Museum.
2.Silent Valley National Park, Kerala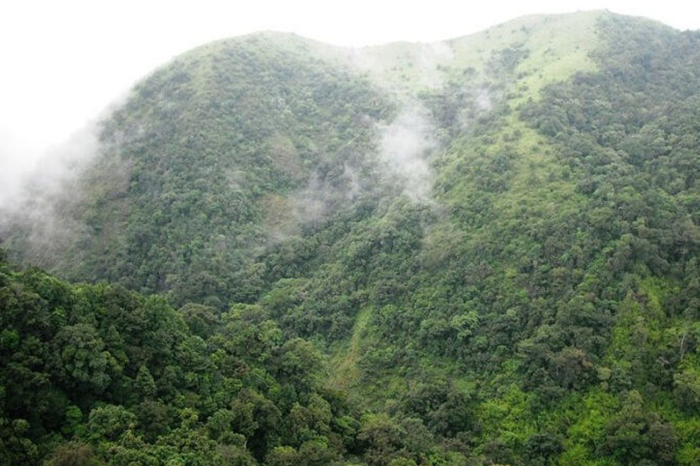 It is blissful as its name…
The rectangular valley is perhaps the only undisturbed region of the Western Ghats. You will come across exotic flora and fauna, unlike any. The feeling of sharing the same habitat as them is beautiful.
Embark on a 14-mile long ride through the sylvan surroundings.
Since it is a tropical rainforest, the best time to visit the place is between December and April. During this time, the humidity levels dropdown.
The Peerlamedu Airport is the closest airfield that connects the reclusive park. You can catch flights to Coimbatore and travel the remaining 45 miles via road.
Also, some places to visit here include the Kunthi River and Watch Tower. It is a great place to engage in activities such as off-roading, jungle safari, and trekking.
3.Alappuzha, Kerala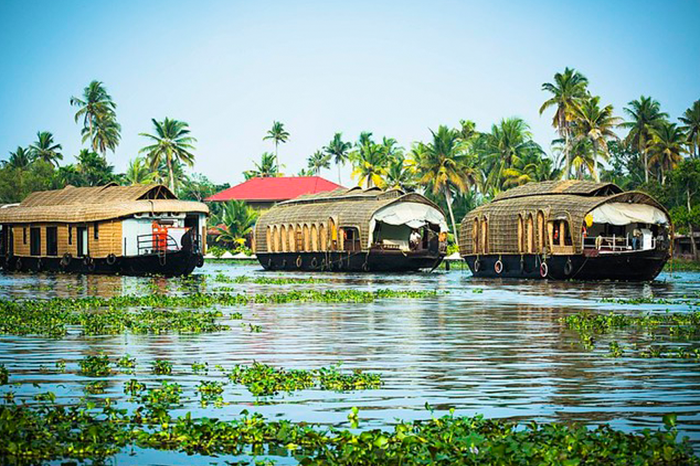 Meet the cousin of Venice…
How about taking a rest from the daily, boring terrestrial life and float over water for a while? Sounds fun, right?
Presenting you, Kettuvellams. These 30 meter long houseboats are fashioned in an old-technique by the finest carpenters. Live in a temporary, floating abode and disconnect from the world at Alappuzha, also known as Alleppey.
Choose from different kinds of houseboats and soak in the scenery as they take you on some of the best routes you will ever fare by water.
Visit the numerous canals, lakesides, lagoons, and more!
4.Dzukou Valley, Nagaland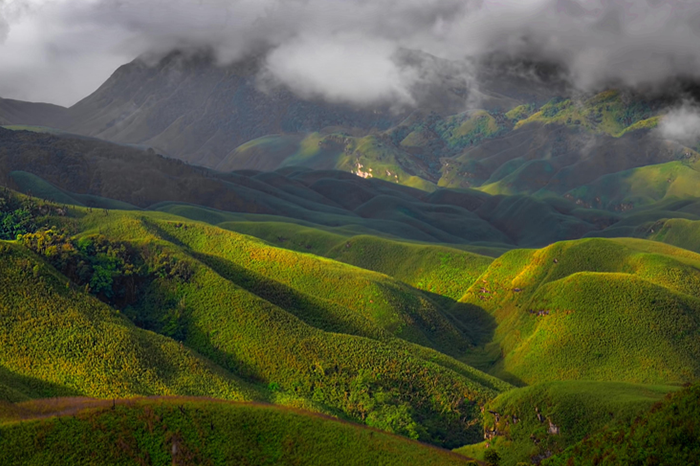 Sole abode of the Dzukou Lily…
At an altitude of almost 2500 m from the sea level, Dzukou Valley is as close as it gets to heaven. Plan your visit between April and September. It is when spring is in full swing. You will not only come across the extremely rare lily species but several other wonders of nature.
This Indian destination is a must-visit, especially for nature enthusiasts.
The valley is not only surrounded by the jazzy Japfu Hills, but also by two icy-cold rivers.
5.Ziro, Arunachal Pradesh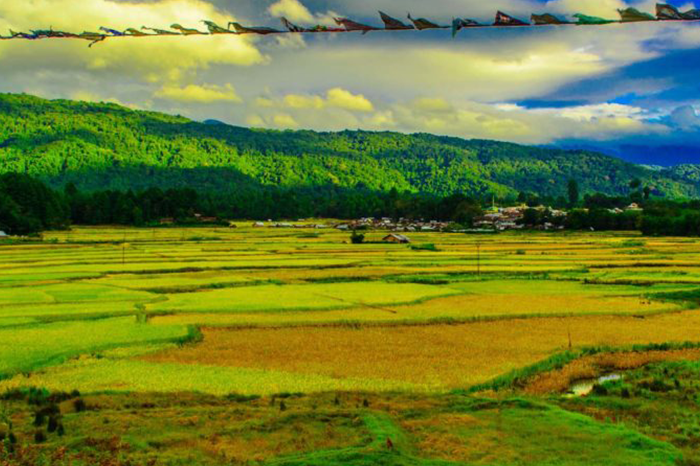 Add a little chill to your itinerary this summer…
The out of the ordinary town is one of the oldest in the state. And, the best part, you can visit it any time of the year.
Undoubtedly, amongst the best summer getaway spot, Ziro is world-renowned for pine hills and bamboo products.
Tibetan cuisine is another tourist-favorite here. Further, you can explore the culture of this Indian destination by interacting with the tribes.
Enjoy serenity at its best. Head to the local ridge, called Kilo Pakho, for unmatched vistas. It is definitely one of many local highlights.
6.Moorang, Himachal Pradesh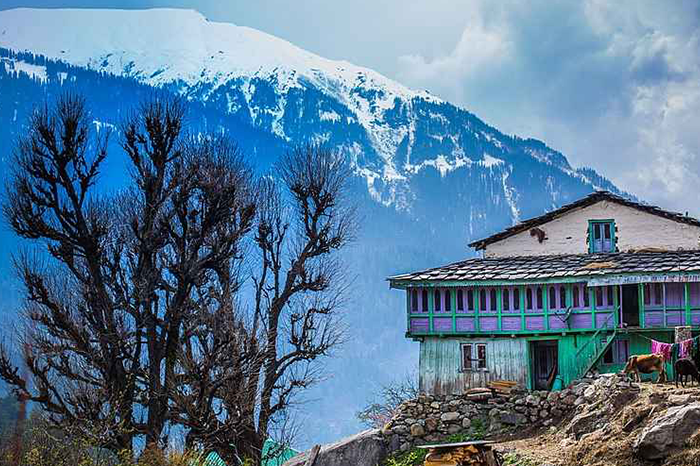 A non-commercialized haven…
Trek the adventurous Kinnaur peaks and rediscover your love for nature. The perfectly serene environment of this Indian destination makes it a backpacker's heaven.
The apricot orchards interspersed with flowers set the tone of the place. Blanketed in hues of pink and red, the site looks as spectacular as ever.
Also, you can visit the ruins of Moorang Fort, often linked to the Hindu Epic, Mahabharata. A few miles away from Moorang is a monastery that is worth a visit too.
The Shimla airport serves as the airfield closest to the town. You can catch daily flights from New Delhi to Shimla.
That sums up 6 best serene Indian destinations. Catch the next cheap flights to India and explore more of such destinations. The country is blessed with diverse geographical features. Each one of them has a lot to offer as a tourist hotspot.
From coastal cities to hilly hamlets, India is the most colorful travel destination you will ever visit.