Did you know that air travel and adverse climate change has a direct relation? The need of the hour is green travel! Airplanes are major contributors to greenhouse gas emissions and pollution.
Regardless, owing to the safety, efficiency, and convenience of air travel continues to overshadow its drawbacks. However, responsible passengers can create a revolution through carbon offset technology.
1.Carbon Offset- Meaning
Every flight emits carbon that is harmful to the environment. Hence, in simple words, carbon offsetting programs allow passengers to cancel out their flight's emissions by investing in carbon reduction programs.
For instance, if you are to board flights from Melbourne to Mumbai, enrolling for a carbon offset program will balance out the negative environmental impact caused by that particular flight.
You may be wondering how the balancing out works? The answer varies from reforestation to reducing methane emissions from nearby rice paddies.
Carbon offsets are measured in metric tons. A traveler can make use of online calculators to ascertain the amount of carbon emissions a particular flight is producing through an independent source or project website.
2.Carbon Offsets- Passenger Benefits
Apart from the passengers, carbon offsets are beneficial for everyone in general. Hence, not just travelers, but anyone can invest in carbon offsetting.
However, traveling is accountable for the toxins that cause climate change. Air passengers may feel more responsible for opting for such programs.
Imagine you have to travel at the eleventh hour, and direct last-minute flight to India is the quickest mode of transport. You are left with no choice but to take it. The point being, sometimes travel is inevitable.
A carbon offset is perhaps the best way to pay back the environment. Especially for frequent flyers, it is an affordable way to negate the carbon emissions.
3.Carbon Offsets- Analyzing Program of Choice

Before sealing the deal, ensure that you are investing in a legitimate carbon offset program. Some of them are rip-offs. This is majorly because of insufficient regulation and lack of transparency. Hence, be extra careful while selecting your program of choice.
Several breakthroughs are underway. For instance, providing a unique serial number per one metric ton of carbon reduction will help in managing, regulating, and verifying the operations of carbon offset programs.
It will also help in ensuring that the same carbon emission is not sold multiple times. For instance, giving Australia to India flight route a unique ID will help evaluate its progress.
Another important thing to consider choosing a carbon offset program is the project type. If it is an already existing project, there are chances that it is not legitimate. On the contrary, additional projects that are at the funding stage suggest they are genuine.
4.Carbon Offset- Purchase Guide
After making up your mind to contribute to green travel, the next step is to find a carbon offset program. The best method is online. Multiple websites such as Gold Standard and Green-e help you locate an authentic project.
The best piece of advice is to select a program that strikes a chord with you. Since there are a lot of environment-conscious programs out there, you will be posed with a wide range of choices.
You can select programs based in your hometown or your favorite destination.
Moreover, some programs have gone a step further. Apart from greenhouse emission reduction, they have humanitarian side projects. Such projects benefit ecosystems and create employment for the underprivileged.
5.Carbon Offset- Tax Regulations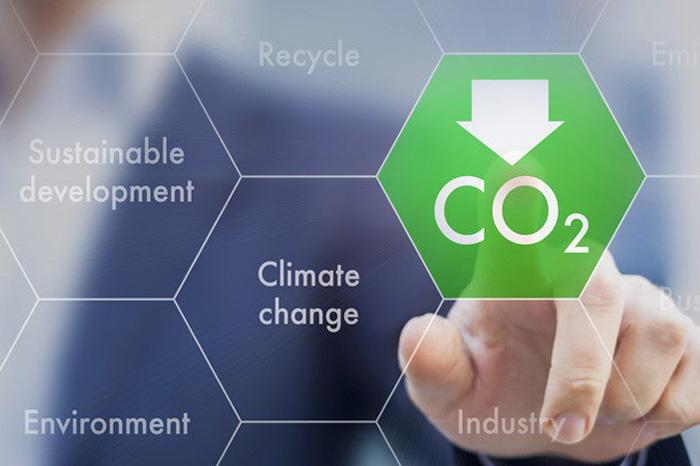 A legitimate carbon reduction program registered under 501(c) (3) your carbon offset purchase is tax-deductible.
Carbon taxes are effective in greenhouse gas reduction and protect against adverse climate change.
So, next time to book cheap flight deals to India from the USA or other great-value deals, balance it out with carbon offsets!
6.Carbon Offsets- Green Travel Alternates
Lastly, investing in carbon offsetting is not the only way to contribute to a greener environment. Whether you are a traveler or not, one thing everyone has in common is coexistence.
Therefore, plant trees and invest in carbon reduction projects, however, only after thorough research. Make USA to India flights or other long-haul flights emission-free.