Millions of people travel every day. Some of them are just taking a break while others mean serious business.
Even though people travel for different reasons, they all feel similar about commuting on a long-haul flight. It can be tiring. However, with a few simple tricks, you can make your next travel experience pleasant.
Here are 12 Airport Hacks to turn every passenger into a smart traveler:
1. Download Boarding Pass and Airport Map
Always download your boarding pass before even reaching the airport. Even better, print it! Also, download the airport map and save it in your phone so you can view it offline.
Some airports do not offer free Wi-Fi. Besides, a technical glitch may occur at any given moment. Hence, you must be prepared to slide through any contingency.
Imagine making it to the airport in time with everything in place. On your way to the check-in counter, the airport Wi-Fi betrays you. Good thing you saved your flight tickets to India on your smartphone.
2. Always Check-in Online
Once again, technology comes to the rescue. Checking in online has many advantages over checking in at the airport. The former is far more convenient than the latter, to say the least.
Web check-in confirms your flight reservation. You may even add details such as meal preferences, baggage quantity, preferred seats, and so on.
Moreover, online check-in significantly reduces the time you spend at the airport check-in airport. So, skip the long queues at the check-in counters and head straight to the luggage drop-off area.
3. Use TSA Approved Locks
A lot of travelers lock their luggage for protection and mental satisfaction.
However, using locks while traveling through the United States of America is against the laws of TSA (Transportation Security Administration). The US airport security may break the locks to check baggage physically.
However, if you use TSA-approved locks, the security staff can unlock it with a universal key. This means no more broken locks on flights from Florida to Jaipur.
Combination locks that are TSA-approved protect your stuff from others. Also, the airport security can check your baggage minus the damage.
4. Apply for Global Entry
Global Entry is instrumental in passing through the screening and security process at the airport quickly. However, this program is useful within the United States only.
Enrolling yourself for Global Entry means submitting your fingerprints and other details to establish your identity with the airport and customs authorities. Following which you gain swift passage through security at airports by means of a membership card.
If you belong to these countries, you can apply for a global entry and travel smart:
United States (including permanent residents)
United Kingdom (British citizens only)
India
Mexico
Switzerland
Panama
Germany
Singapore
Argentina
South Korea (Smart Entry Service members)
Colombia
Taiwan
5. Get Yourself a Travel Credit Card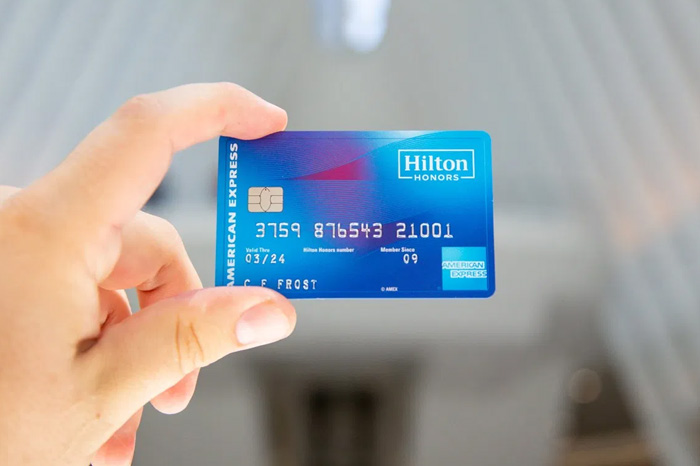 A travel credit card is a smart option, particularly for frequent flyers. These cards can even earn you a free global entry.
However, the highlight is the privilege to travel at discounted airfare, and in some cases, free of cost.
As a frequent flyer, you can use the miles you've traveled to encash benefits. It is even more useful for an international commute. Picture flights to India from the USA with no costs involved!
In addition, you gain access to the lounge across different airports. What's more is that these lounges offer free food and beverages, Wi-Fi, alcohol, and more.
6. Share Flight Number while Booking Taxi's, etc.
While aircraft takes care of most of your expedition, you may require car rentals or public transportation for airport transfers.
Always remember to share your flight number while booking a cab. Doing so, the transportation that you have hired can track the updates relating to flight delays or cancelation, if any.
Therefore, even if you are behind schedule, the taxi operator can change the pick-up details, thereby saving you a lot of time and trouble.
7. Take Photos of Checked Luggage, Parking Spots, etc.
Forgot where you parked? Having trouble filing a claim with your travel insurance provider for lost luggage?
One solution for many such airport and travel-related problems, take photos!
For instance, after leaving your car at the airport, photograph the parking lot. After you have checked your luggage in, take a photo of your bags.
This way, you don't have to remember the details, you can simply resort to the picture.
8. Pack Important Stuff in your Carry-On
One rule, if it is important, it goes on board with you. Stuff every important thing in a carry-on. Also, if your kit of essentials consists of electronics, and liquids pack them as the outermost layer.
You do not have to worry about lost luggage. Moreover, you do not have to stand by the carousel, trying to figure out where your bags went.
Make a list of items that you will use during your commute. Make sure none of those articles interfere with the items prohibited on board.
9. Join Frequent Flyer Programs
Even if you are not going to travel with the airline again, sign up for their loyalty program. There are plenty of rewards lined up for members. From getting a seat upgrade to free meals, frequent flyer programs offer all of it and much more.
You are also eligible for various airline amenities. Besides, some airlines offer complimentary tickets to festivals, vacations, or other events in exchange for the points earned.
You can also use these points to avail discounted airfare on domestic and international travel. Cheap flight tickets to Delhi are just a few points away.
10. Bring your own Food
Unless you have access to the complimentary delectables at the airport lounges, carry your food. Healthy snacks, fruits, and other alternatives work fine. You are expected to lose energy while in transition.
Apart from jet lag, tarmac delays and long layovers can also wear one down. Moreover, the food is not always readily available. You can pack a few calories for emergencies. Dry fruits are another good idea. Otherwise, there are lots of packaged food meant for consumption on-the-go. Explore your options!
11. Get a Portable Charger
This is not only limited to business travelers, as leisure travelers are equally dependant on devices. While corporate travelers like to stay updated with work through their smartphones, a backpacker likes to explore nearby attractions and events.
Always equip your carry-on with a portable charger. Keep devices alive, and working is crucial to a smooth travel experience.
12. Read Travel Guides In-flight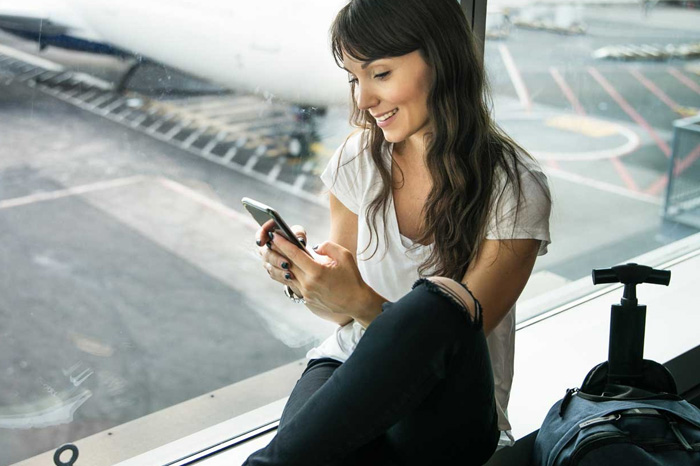 Lastly, instead of sleeping or catching up on a novel, read travel guides. Familiarize yourself with your destination. Go through the itinerary in your mind and make a note of any glitches in the plan.
This way, you can make sure that you stay clear of inconveniences. Use the insights to your advantage.
Are you feeling smarter yet? Make use of the hacks mentioned in the article to make your next vacation or business trip a success. Even last minute flights to India can be bought for great value from multiple sources.
For instance, your best bet is an online booking portal. Next, you can avail of your loyalty program points, or even travel credit cards. Every tourist has their own set of travel tricks, what's yours?